A B O U T  K E L P  B Y  R A Y
KELP by Ray is a sustainable fashion brand that sells a range of high-quality trendy cotton rope bags. Each bag is individually handcrafted in Cape Town from locally sourced materials. The brand was created to help showcase and uplift our country's unrecognised talent by supporting locally skilled artisans.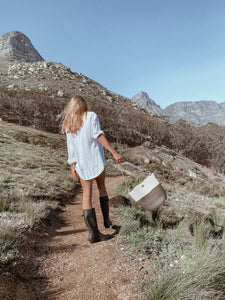 SUSTAINABLE FASHION
Handmade in Cape Town.
Individually handcrafted from 100% cotton.
Supporting local.